Themed Promotional Staff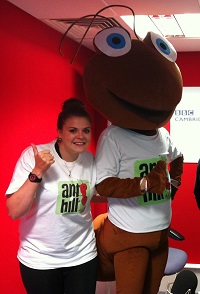 Themed promotional staff add that extra wow factor to your promotional campaign. We have more than 7,000 on our nationwide database of promotional staff so using themed promotional staff can really add that extra excitement to your event and make sure it is a great success.
Themed staff that stand out in a crowd
When your activity includes costumes, themed outfits or branding it allows the promotions staff to stand out. Envisage Promotions only use experienced promotional staff who will get into character to make an impact whatever the theme of your event or campaign. We provide themed promotional staff for a wide variety of events such as road shows, product launches, exhibitions, shopping centres and anywhere across the UK.
What do you get for your money?
Booking your themed promotional staff with Envisage Promotions means you benefit from;
Nationwide promotional staff
Experienced performers and ambassadors
Experienced staff
Comprehensive briefing for all promotional staff
Insurance
24/7 back-up and agency contact ability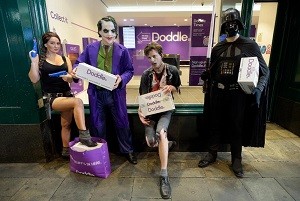 Based on years of experience booking themed promotional staff we understand the type of candidate that excels as a themed promotional staff member. An experienced, outgoing candidate that gets into character and will make your event a success. Not only will the staff member be your theme we will also brief them to ensure they interact with the right target audience.
We are available 24/7 to ensure that our themed promotional staff are on-time regardless of day or night. All our promotional staff follow a sign-in process on every single shift they work.
We will help to create unforgettable brand and promotional experiences with our motivated and intelligent individuals. Our themed promotional staff will give your potential clients a unique experience which means they will remember your brand or product for a very long time.
We only use local promotional staff who make use their local knowledge to help engage with local people and visitors to the area. No matter where your event is in the UK, we guarantee you experienced, knowledgeable and passionate people.
Whether you require just one person for a few hours or a team of people across the UK, we can help. Call us on 0844 800 0071 or send us your themed promotional staff requirements using the form below.