We hired Sales and Promotional Staff at Crufts – NEC
What did our client want? The Brief: –
Our client had two retail stands at Crufts and needed hard working sales and promotional staff to help with sales, stocking shelves and engaging with the public promoting their dog food brand. They also required some strong people to help to set up the day before and to pack down on the last day at the end of the dog show.
One of her request was that any staff working for her loved dogs and were non smokers (important because dogs have sensitive noses).
What did we do? The Delivery: –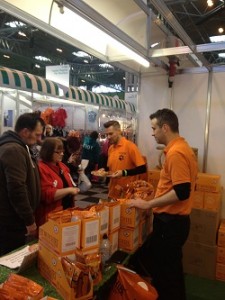 One one stand we provided Andrew and Andrea who both live locally to the NEC and are big dog lovers. Their duties involved setting up the retail stand each day and making sure the shelves were always stocked. Taking sales including managing the till, promoting and selling products and giving treats to the dogs.
On the other stand our client required three people to run their stand entirely by themselves which included :-
Selling their products
Taking payments
Ensuring as many customers as possible left with a positive brand experience
Give all the doggies a treat and lots of cuddles!
Results
The client had a fantastic show and already re-booked the staff for the following year. Our client has been using our promotional staffing agency for the last four years. Not only at Crufts, but also at the London Pet Show. We now also provide people to help set up and pack down.
Need to hire staff for Crufts at the National Exhibition Centre in Birmingham?
If you need staff for anything at Crufts this year for any reason such as sales staff, staff to set up your stand, lead generating staff, anything you could possibly need then call us on 0844 800 0071 to discuss your requirements.