Rent A Mourner for a Funeral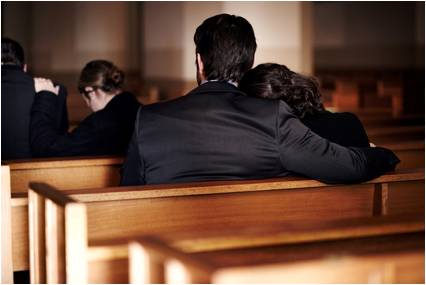 If you need to rent professional mourners for a loved one's funeral. We can supply professional grievers anywhere in the UK.
We take a full brief from you in advance of the bookings and then we brief the mourners. You can advise on how much or how little they need to know about the deceased. We ensure our staff are fully briefed and well rehearsed in advance. They are extremely discreet, professional and will arrive dressed fitting the service
We can brief them to have as much or little involvement as you like. They can be somber or if for a wake they can be cheery, whatever you want, they will deliver.
Discreet hire a mourner service UK
Our mourners will arrive well dressed and can attend churches, crematorium and even continue onto the wake. Our people will mix with the other guests.
Our professional grievers are located across the UK.
How did our hire a mourner service begin?
We had a client who had a close family member die but they had next to no relatives or friends. He wanted the deceased to have a good send off so he hired a crowd of people so he could be left with a good memory.
To find out more about this professional service or our rent a crowd for any occasion then contact us by clicking here.