Atmosphere Models and Event Hostess Models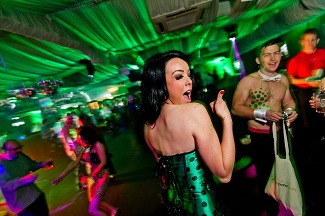 Atmosphere models and event hostesses help to set the tone for any event. Nothing gets the conversation and good times happening faster than an attractive hostesses and models making sure each guest is enjoying themselves. That's exactly what our atmosphere models do – but they're so much more than just pretty faces.
We are very selective with the models we hire. Besides beauty, we look for promotional models who are engaging and understand how to initiate the mingling that's so important to getting the conversation started.
Our atmosphere models are not only good looking they're professional young models who pride themselves on their appearance and giving you and your target audience an event to remember. They can greet your audience, serve canapés, and engage your guests. Our models and other promotional staff are always courteous, professional and hard working.
Our models can be used for smaller events, private events or large corporate events.
Event Hostess Models that get Involved!
Our event hostess models are not only there as eye candy, they will also participate in games, help your event flow, entertain and involve your guests. They can also serve food and drinks, make cocktails, take photos and play party games.
Promotional and atmosphere models provide a high quality service for parties and events all over the UK.
Booking an Atmosphere Model or Event Hostess
We have atmosphere and promotional models available across the UK and will only provide the best models for your event. So whatever your location or specific needs why not contact Envisage Promotions for our portfolio of models or discuss it with our team on 0844 800 0071 (local call) or even send us an on-line enquiry?
Hiring atmosphere models ensures a memorable event, and you won't believe how affordable it is! So contact us and book an event hostesses today!