Film, TV and Pr Stunt Extras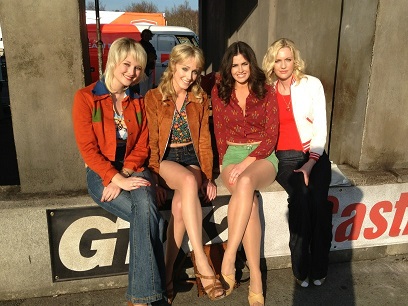 Do you need background extras or Publicity Staff for for your Film or T.V. Production or maybe even extras for a PR stunt? Then look no further!
We at Envisage Promotions know and understand the problems involved in film scheduling and publicity.
Do you need a massive crowd of extras?
Or just a few bystanders for a commercial?
Then we at Envisage Promotions have the answer. We cover all of the U.K. and will use staff local to your specified area to minimise transport costs.
Film Extras, TV Casting Agency U.K.
We are experts in extras and background casting for Film, TV, Commercials and Photographic industries.
Envisage have been involved already in Ron Howard's Blockbuster movie "Rush". We provided over 100 extras for the film including males and females of all ages and descriptions. The Casting Director was that impressed with our staff and the way Envisage worked with him that we were also asked to provide the wives of the six main driver characters. We have been involved also with commercials
We cover the whole of the United Kingdom and Ireland supplying Extras and Background Artists for Feature Films, Music Videos, TV and Commercials.
Extras, Models for TV, Films and Commercials in the UK
The beauty of using Envisage for all your Extras and Publicity Staffing needs is that we cover the whole of the U.K. so no matter how remote your filming location may be, we will be able to provide exactly the extras or staff that you need.
So, why not utilise our expertise and allow Envisage to handle all your Extras and staffing requirements?
We can help provide you with the best staff to ensure the smooth running of your production.
Whatever your needs we have excellent people who can assist in all areas. Don't forget, we also use local people to minimise travel costs. Why not contact the team on 0844 800 0071 or send us an online enquiry?