Party & Corporate Entertainers for Hire in and Around Rugby, Warwickshire
It can be tough finding entertainers that can really deliver what they say they can. Unless you audition someone for this important role for your next birthday party or corporate event, you take a big gamble.
Taking a gamble can pay off, but sometimes it doesn't and that means your guests don't get to enjoy the best of your party. Why take the chance?
Why Come to Envisage Entertainers?
At Envisage Entertainers, we understand the challenges of finding entertainers who can deliver a great service. And so, we do all the hard work for you: we audition entertainers local to Rugby so that when you need people to entertain your audience, you can be confident we have the best performers.
And we never stop looking for great performers with a talent for entertaining!
Services on Offer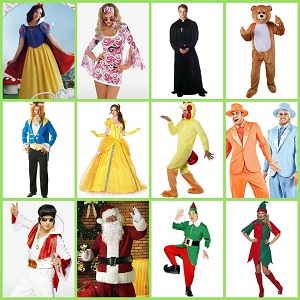 • Parties
From children's parties to celebrations for adults, we have entertainers that can bring added zest and zing to your event;
• Superheroes – strong, powerful and awe-inspiring, there is no child who doesn't love the magic powers of a superhero. And there is nothing better than watching children's faces light up when they see their favourite superhero arrive at a party. As a parent or carer, you want to know that not only with the performer provide a realistic interpretation of the character, but understand how to apply this appropriately to your young guests.
• Face painters – another firm favourite and one that many parents and carers look for. But again, finding face painters in Rugby with artistic talent and ability yourself can be a tall order. With so much to organise, you don't always have time to find the best but with one call to Envisage Entertainers, you will have the best. From beautiful butterflies to the fiercest lions, our face painters are truly talented artists.
• Balloon modellers – manipulating and contorting balloons into shapes may sound easy but again, getting hold of a talented balloon modeller who can do more than the 'basics' and entertain at the same time can be a tall order. But again, we have some amazingly talented performers on our books, with balloon modelling being just one of their abilities!
This is not an exhaustive list – we have all kinds of people with many different talents perfect for both children's parties and adult celebration too –call us to find out what else we offer.
• Corporate events
Arranging a corporate event that hits the mark takes a lot of organising. There is a lot to think about, but a big issue is keeping people entertained whilst there is a 'lull' or a dead spot in the programme.
Our talented entertainers are the people you need. They can be part of the team that welcome delegates to your event, mingle with the guests during refreshment breaks or put on a performance that dazzles!
Truly Talented Performers from Envisage Entertainers
Better still, all this professionalism and talent won't cost as much as you think. For fantastically talented performers and entertainers for hire in Rugby, get in touch by calling 0844 800 0071 or complete the contact form below.