Promotional Staff North West & Event Staff North West
Looking for promotional staff, grid girls, promo models or event staff. Need grid girls for Oulton Park? ENVISAGE Promotions are ideally equipped and have the experience and knowledge to understand what you want to achieve for your event and ensure we put the correct people in place to achieve that. Whether it is organising a party, a wedding, bollywood night, birthday party, theme party, exhibition staff or promotional event staff ENVISAGE are here to make your event a success. At Envisage Promotions we provide promotion models, event models and event staff for any occasion, anywhere in the North West,
We cover the five ceremonial counties of England – Cumbria, Lancashire, Greater Manchester, Merseyside, and Cheshire and the surrounding areas. Including areas such as Manchester, Warrington, Liverpool, Chester, Blackpool to name a few. We have also worked at Outlon Park, The Trafford Centre and the MEN.
Promotions Agency in the North West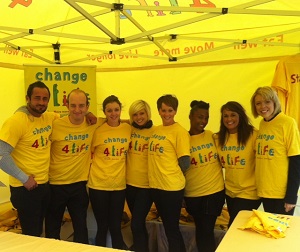 We have staffed thousands of hours at events across the UK. Why? Because our staff understand what works and what doesn't work so we can guide through the process of selecting the right staff to make your promotional event a success. We encourage you to use us for our our experience as we've faced almost any assignment-related challenge you can think of. We know how to avoid most of these issues and quickly resolve those issues that do occur. Why use a promotional events staffing agency? Using a promotional staffing agency means you can get on with the task of organising your event and we will take care of the rest. You also have that added peace of mind that all our promotional event staff are covered under our comprehensive liability insurance.
Staff for events North West and Promotional Models North West
Call now on 0844 800 0071 for a free and fast no obligation quote or complete the enquiry form below