Promotional & Event Staff Sheffield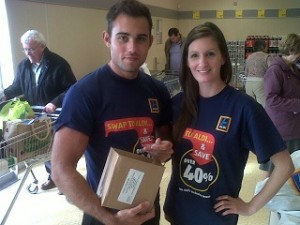 We provide professional promotional people for any event whether it be motor sports, an exhibition, track days or even a conference. We can provide you exactly the right staff who have the expertise and will ensure you get the best results from your event. We have promotional people who can help you launch a new product, distribute flyers promoting your services or even conduct surveys.
We have more than 8,000 people across the UK with a large number of these in the Yorkshire area. What does this mean for you? The staff we would book for you would have local knowledge and there would be no travel costs involved.
Use Promotional People, stand out and get your brand noticed!
Our promo staff and brand ambassadors are second to none and have been chosen for their ability to represent you in the best manner possible. They are all friendly, hard working, well presented and will enhance your event or promotional activity with their great personalities and good looks. Whether you require staff to represent you at track side, at conventions, exhibitions, on the golf course or at charity events, we can help. We are able to market your company through photo opportunities, distribution of promotional material or sampling products, just to name a few.
In Store Promotional Staff – ALDI  Store Launch
At Envisage we have been working with supermarket giant ALDI for over two years now.  We recently provided our promotional staff for the store launch of ALDI in Sheffield. They used 10 of our promotion staff to work from 7am in the morning to 8pm in the evening. Our staff were there to keep the store in high spirits as well as helping the shoppers by packing bags ad stacking shelves. Because our staff are so versatile and "up for the challenge" they are more than happy to get stuck in with the event.
Attractive Promotional Models
Our eye-catching promotional models  are professional, engaging and will interact with your guests, whether you event be at Meadow Hall Shopping Centre, Crystal Peaks Shopping Mall & Retail Park or Sheffield Hallam University just to name a few locations within Sheffield that we can operate. We will work with you to promote your brand or event and the staff provided will be fully briefed and fully committed to getting you the results that you desire.
Get in Touch Today
Call us today on 0844 800 0071 for a free and fast no obligation quote or complete the enquiry form below