Promotional Character Performers and Mascots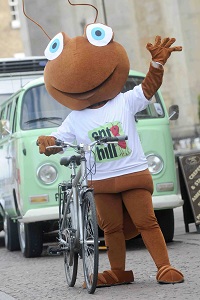 Are you looking for Character Costumed Staff or Mascots performers? Envisage Promotions are able to supply performers throughout the UK. Our experience and passion will make your character stand out at your next big event. Costume characters/mascots make moments with guests/customers, so make sure those moments become lasting memories and hire experience and passion. Experience always brings in more customers to YOUR brand. Our people will make an impact and bring more customers to you and help to bring your brand to life.
Providing you with the best themed costumed performers
Envisage promotions have undertaken many projects in these fields. We have had staff dress as Giant Ants for a promotion in Cambridgeshire. We provided costumed performers dressed as Giant Monsters in Kent and have even had people dressed as Giant Packets of Crisps for a Golden Wonder promotion. Do you need people dressed as;
Mobile Phones
TV Characters
Costumes depicting your products
Animals
Toys
The only limit to what we can provide is your imagination. Why not ring our team on 0844 800 0071 or contact us using the enquiry form below to find out how we can help with any of your needs and provide inspiration to add to your ideas.