A close shave for our hired leaflet distributors in London!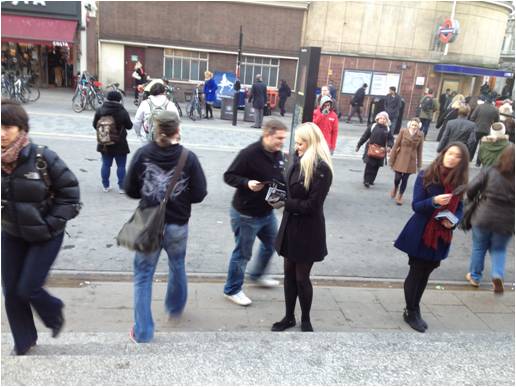 Four of our leaflet distributors at Liverpool Station were hired last week for a client that is promoting a new and unique way of ordering his and hers razors. Our leaflet distributors were hired to hand out flyers to commuters at Liverpool street station in London and discuss with people the new brand and promote the on line registration for a monthly direct debit payment.
Our girls braved the bitter November morning dressed in beautiful black dresses and performed brilliantly for our client who was over the moon with the results.
Well done ladies, your hard work was very much appreciated.
If you would like to discuss your requirements with us please contact us on 0844 800 0071 or click here