Envisage supply promo girls for Virgin at Eurogamer Expo in London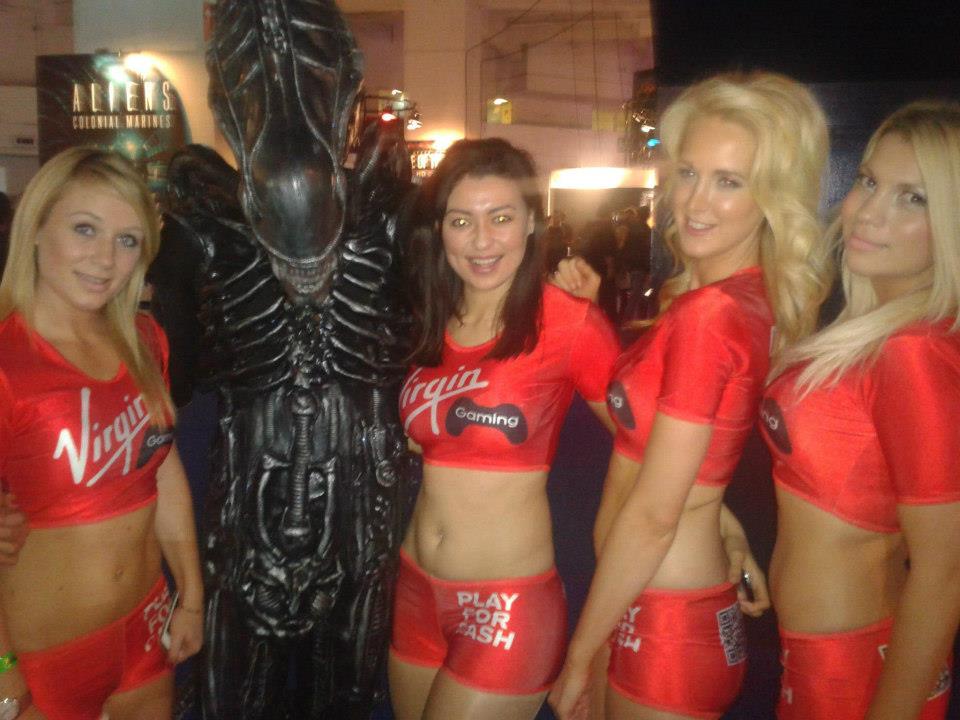 London was the venue for this years Eurogamer expo. Envisage Promotions were delighted to provide promotional models for the London show and add our own little bit of glamour to the exciting couple of days.
The event at allows all the budding gamers an opportunity to play the biggest games of the next year ahead of their release dates. Our promotional staff of course looked amazing in hot pants and tshirts. Even if they did distract the gamers from the games! They created a really big buzz at the event. As you can imagine, 12 attractive ladies in matching lycra outfits certainly do catch the eye.
Virgin Gaming loved the attention as all of the visitors were stopping to get photo's with the promo girls, which of course were then promoted on social media @Virgin
Need a quote for promo girls at your London exhibition or trade show?
If you want to attract attention for your brand we provide all types of staff with varied looks and stills. Complete our enquiry form below with your requirements!